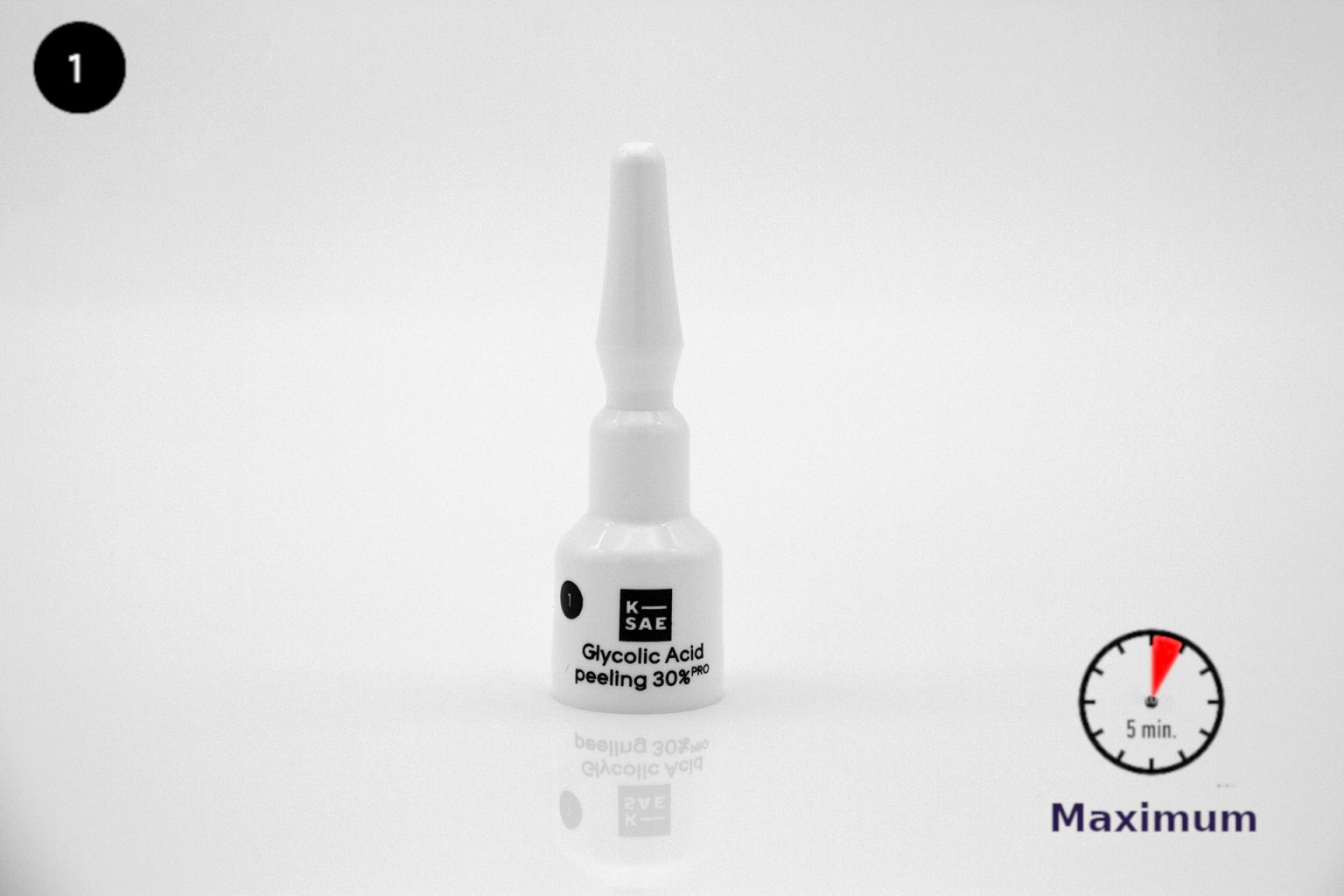 Step 1: glycolic ACID PEELING 30% PRO
Product details
This is the most effective and safe chemical exfoliation form now. To become bright white, as smooth as possible, our skin should be eliminated dead cells on a regular manner. Other than the physical exfoliation only effects on the skin surface, exfoliation chemicals has a high acid concentration, which has deep osmosis, cleansing the pores filled with sebum, controlling the amount of oil excess , anti-inflammatory, blurring the stain, improves uncolored skin. The AHA group is devoted to all skin types, especially oily skin, acne skin, enlarged pores, skin discoloration and both aging skin so the simultaneous glycolic acid will stimulate the skin to produce new cells, promote skin regeneration process , giving skin clean, soft, astringent and straining pores smooth.
Instructions for use
In the evening, after cleaning and washing the face is complete, dry, take a few drops of the chemical die exfoliation at the 1-massage tube gently across the skin surface. To about 3-5 minutes then rinse with warm water. Note: At skin will have mild sense of acupuncture, this is a completely normal reaction when using glycolic acid, after washing face is finished back to normal. Uses 1-2 times per week (separated 4-5 days). After peel the skin should dab sunscreen the next morning, especially immediately after Peel should be moist for the skin according to the steps below.